Adventist Health - ModifyHealth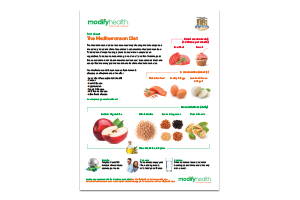 A detailed breakdown of the Mediterranean Diet including a sample menu for a typical day and a comprehensive grocery list.
---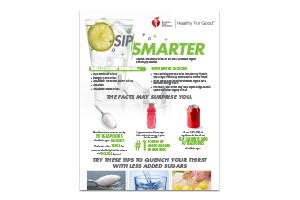 The American Heart Association's guide on avoiding empty calories from your beverages.
---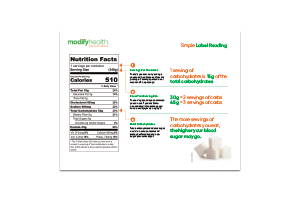 A breakdown of how to interpret a nutrition label with a focus on carbohydrates.
---
---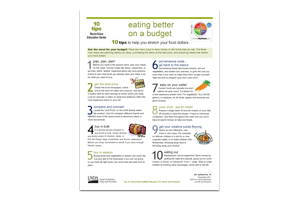 Eating healthy doesn't have to break the bank or require hours of preparation and cooking. Simple strategies can help your stretch your budget and maximize your time for making healthy choices.
---
---
---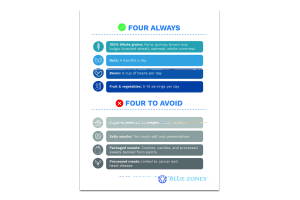 Blue Zones guide on four food groups to enjoy and four food groups to avoid.
---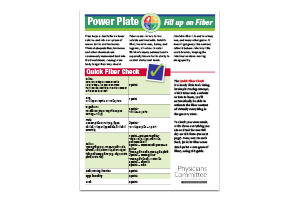 Blue Zones Lifestyle guide on four food groups to enjoy and four food groups to avoid.
---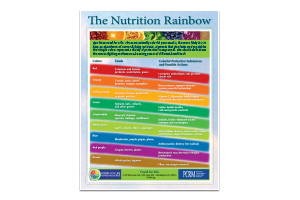 Along with the bright colors of different fruits and vegetables comes a variety of nutrients with lots of health benefits. So, eat a rainbow every day to get the disease fighting and immune enhancing benefits of the many colors of fruits and vegetables!
---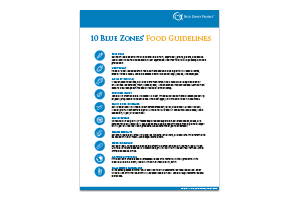 Blue Zones identifed 10 eating habits that people who live long and healthy lives have in common.
---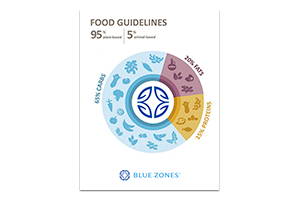 Blue Zone living focuses on plant-based eating with animal foods as a special treat on occasion
---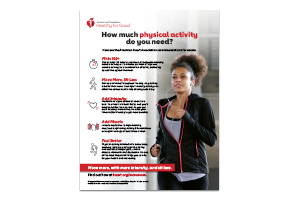 The American Heart Association's recommendations for 150 minutes of moderate exercise per week and how to achieve it.
---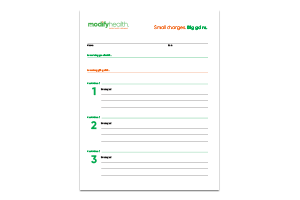 A resource for you to record your goals and your plans on how to implement them.
---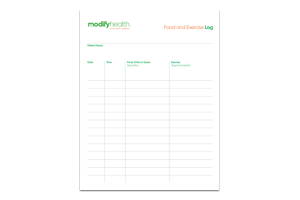 Research has shown that those who track their daily intake and activity have increased awareness and better outcomes. This is a resource for you to record your food intake, physical activity, and daily weight in one spot.
---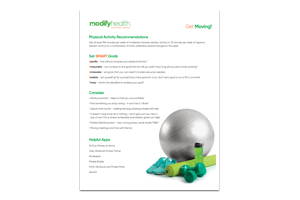 Realistic tips on how to both set and reach your recommended daily activity goals.
---
A guide on how to flavor your favorite foods with herbs and seasoning, without the added sodium.
---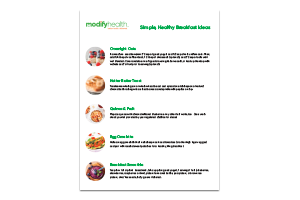 A few simple Mediterranean Diet breakfast ideas to start your day off right.
---
---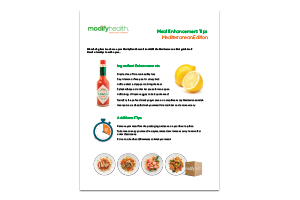 Healthy eating does not have to be bland and boring. There are hundreds of ways to spice up your meals to keep them healthy and tasty!
---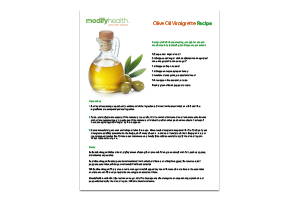 Commercial salad dressing is often filled with salt and sugar. Try this simple olive oil recipe to add to your salads. Don't be afraid to try some new variations as well!
---
---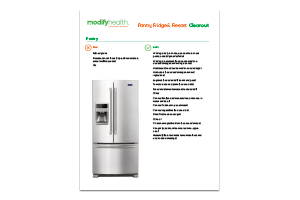 Start your journey to good health with a fresh start. Clean out your refrigerator, freezer and cupboards of the foods that keep you from being your best you.