Our Clinical Advisory Board includes leading experts from academic medical centers and private practice in the fields of gastroenterology and nutritional services.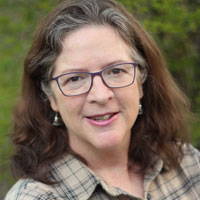 Patsy Catsos, MS, RDN, LD

Founder, Patsy Catsos Advanced Nutrition LLC
Author, IBS - Free at Last!, IBS Elimination Diet and Cookbook

Patsy Catsos is a registered dietitian nutritionist with a private practice in New Hampshire. She has been using the FODMAP approach with her patients since 2008. She earned degrees in nutrition at Cornell University and Boston University and trained at Boston's Beth Israel Hospital.
After reading the early peer-reviewed literature about FODMAPs out of Australia's Monash University Department of Gastroenterology, Patsy set about developing a program to help her patients with IBS free themselves from the devastating symptoms of IBS. Keenly interested in digestive health and nutrition since her own diagnosis with ulcerative colitis 25 years earlier, she had never seen a dietary approach for managing gastrointestinal symptoms produce such fast, effective results. Her 2009 book, IBS—Free at Last! introduced consumers and health care providers to the power of the FODMAP elimination diet. The latest edition of her book and program, retitled The IBS Elimination Diet and Cookbook, was published in 2017 by Harmony Books, an imprint of Penguin Random House.
Patsy happily divides her time between caring for her own patients, keeping tabs on the latest digestive health research, and teaching other health care providers how to help their patients get great results with the FODMAP approach.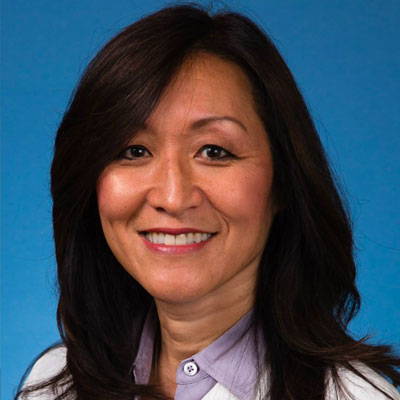 Professor of Medicine in the Vatche and Tamar Manoukian Division of Digestive Diseases and Department of Medicine
David Geffen School of Medicine at UCLA

Lin Chang, MD, is a Professor of Medicine and Vice-Chief of the Vatche and Tamar Manoukian Division of Digestive Diseases, Department of Medicine at the David Geffen School of Medicine at UCLA. She serves as the Co-Director of the G. Oppenheimer Center for Neurobiology of Stress and Resilience at the David Geffen School of Medicine at UCLA. She is also Program Director of the UCLA Gastroenterology Fellowship Program. Dr. Chang's clinical expertise is in functional gastrointestinal disorders. Her research focuses on brain-gut interactions underlying irritable bowel syndrome (IBS), specifically, the pathophysiology of IBS related to stress, early life adversity, sex differences, genetic and epigenetic factors, and gut microbiome and the treatment of IBS.
She is a fellow of the American Gastroenterological Association (AGA) and served as Vice-Chair of the Neurogastroenterology and Motility section of the AGA Council before being selected to be Clinical Research Councilor of the AGA Governing Board. Dr. Chang is the recipient of the Janssen Award in Gastroenterology for Basic or Clinical Research and the AGA Distinguished Clinician Award. She previously served as President of the American Neurogastroenterology and Motility Society (ANMS). She is Associate Editor of Clinical Gastroenterology and Hepatology. She is a member of the Rome Foundation Board of Directors, NIH Clinical, Integrative, Molecular Gastroenterology (CIMG) Study Section, and FDA GI Drug Advisory Committee. She has authored more than 120 original research articles, 55 review articles, and 20 book chapters on her specialty interests.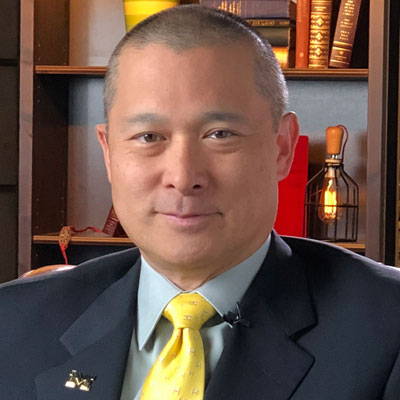 William D. Chey, MD, AGAF, FACG, FACP, RFF

Timothy T. Nostrant Collegiate Professor of Gastroenterology
Professor of Nutrition Sciences
Director, GI Physiology Laboratory
Director, Digestive Disorders Nutrition & Behavioral Health Program
Director, Michigan Food for Life Kitchen
Medical Director, Michigan Bowel Control Program
Division of Gastroenterology
Michigan Medicine

Dr. Chey received a medical degree & training in internal medicine at Emory University School of Medicine. He completed a fellowship in gastroenterology and has remained as faculty at the University of Michigan in Ann Arbor where he is currently the Timothy T. Nostrant Collegiate Professor of Gastroenterology & Nutrition Sciences.
His research interests focus on the diagnosis & treatment of functional bowel disorders and H. pylori infection. He has mentored more than 50 students, residents, fellows and junior faculty, many of which are leaders in Gastroenterology. He is a medical innovator and holds several patents. Dr. Chey is former co-Editor-in-Chief of the American Journal of Gastroenterology and has authored more than 350 manuscripts, reviews, chapters & books including more than 10 national and international clinical practice guidelines. Dr. Chey is a board member of the American College of Gastroenterology, Rome Foundation, American Neurogastroenterology & Motility Society, International Foundation of Functional GI Disorders, and GI on Demand.
He has been elected to "Best Doctors" since 2001 and received the Dean's Outstanding Clinician Award and Dean's Award for Innovation and Commercialization at the University of Michigan and the Distinguished Clinician Award from the American Gastroenterological Association.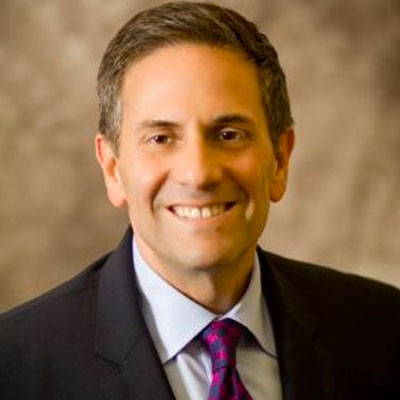 Scott R. Ketover, MD, AGAF

President & CEO
Minnesota Gastroenterology, P.A.

Dr. Scott Ketover proudly serves as the President and CEO of MNGI Digestive Health, one of the largest independent gastroenterology practices in the country. He completed his medical degree, residency, and GI Fellowship at the University of Minnesota.
Dr. Ketover also serves as the Chairman of the 3,000-physician member Allina Integrated Medical Network, an ACO. Dr. Ketover previously served as the Founding President of the Digestive Health Physicians Association, a national patient care advocacy organization of 2,200 independent gastroenterologists, and he is the Founding President of the 1,200 physician member Digestive Health Network.
Dr. Ketover believes that in the future many illnesses, as well as the promotion of wellness, will be improved by therapeutic diets and changes in the intestinal microbiome. In addition to his clinical interests, he is also deeply committed to physician leadership and practice management and is a Fellow of the AGA and the ASGE.
He is originally a native of New York City. Dr. Ketover enjoys running and traveling with his family.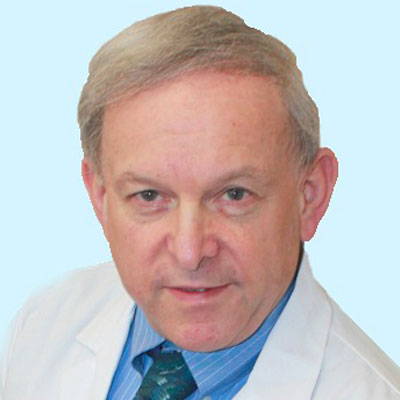 Glenn Littenberg, MD, MACP, AGAF, FASGE

Chief Medical Officer, inSite Digestive Healthcare
Chair, Reimbursement Committee and CPT Advisor, ASGE

While maintaining a private Gastroenterology practice and independent ambulatory endoscopy center in Pasadena, California, Dr. Littenberg has long represented GI and internal medicine to the AMA CPT Panel. In 2006, he completed an 8-year term on the Editorial Panel.

Currently, Dr. Littenberg is the CPT Advisor for ASGE and chair of ASGE's Reimbursement Committee and chaired the Practice Management Committee for 6 years. He wrote and edited many chapters of ASGE's Coding Primer: A Guide for Gastroenterologists, and speaks widely on healthcare reform, coding, Medicare compliance, and trends in GI Practice. He has been a past course director for ASGE's premier yearly Gastroenterology Outlook (GO) meeting. He is past President of his hospital's medical staff and of California's state Internal Medicine Societies.
He is the Chief Medical Officer of his 60+ physician GI group, inSite Digestive Healthcare, which now spans from San Francisco to Orange County and is the largest independent GI group in California.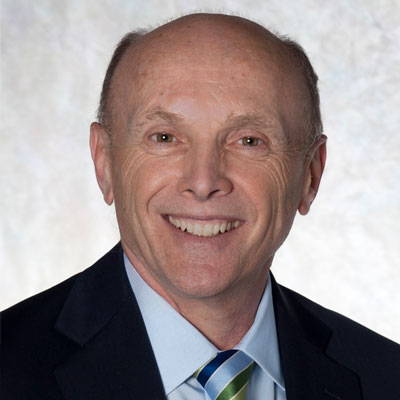 President & CEO
Capital Digestive Care, LLC

Dr. Michael Weinstein has been practicing medicine the Washington Metropolitan area since 1985 where he established the first outpatient endoscopy center in the Mid-Atlantic region, the first to be approved as a Medicare certified endoscopic ASC. He led the campaign to merge seven gastroenterology practices across the area to found Capital Digestive Care and is currently the President & CEO of the independent GI practice of 67 physicians.
As a prominent member of the medical community, Dr. Weinstein represents the independent physician community in advocacy efforts in political policy and regulatory landscapes. He is the immediate past-president of the Digestive Health Physicians Association (DHPA) and is a current member of the American Gastroenterological Association's Governing Board. He previously served as the Treasurer of the Medical Society of the District of Columbia and was the American Society of Gastrointestinal Endoscopy representative to the American Medical Association CPT Advisory Panel.